Herbicide 2,4-D 'possibly' causes cancer, World Health Organisation study finds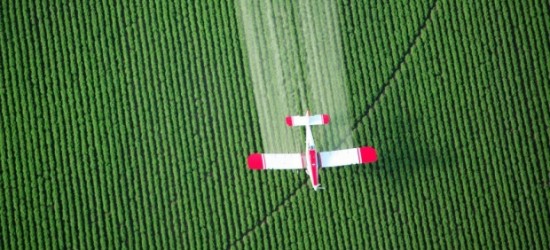 Lack of definitive evidence on widely used chemical sways scientists away from 'probable' rating recently given to glyphosate, the main ingredient in Roundup
The widely used farm chemical known as 2,4-D – a key ingredient in a new herbicide developed by the Dow company – "possibly" causes cancer in humans, a World Health Organisation research unit has said.
The classification of the weed killer, 2,4-dichlorophenoxyacetic acid, was made by the WHO's International Agency for Research on Cancer (IARC).
The IARC said it reviewed the latest scientific literature and decided to classify 2,4-D as "possibly carcinogenic to humans", a step below the more definitive "probably carcinogenic" category but two steps above the "probably not carcinogenic" category.
IARC's findings on 2,4-D have been awaited by environmental and consumer groups that are lobbying US regulators to tightly restrict the use of 2,4-D. Farm groups and others, meanwhile, defend 2,4-D as an important agent in food production that does not need more restrictions.
In March IARC said it had found another popular herbicide – glyphosate – was "probably carcinogenic to humans". Glyphosate is the key ingredient in Monsanto Co's Roundup herbicide and other similar products and brands.
>> view more
Posted by
GCOFM
| 0

comments