Family eats organic for just two weeks, removes nearly all pesticides from body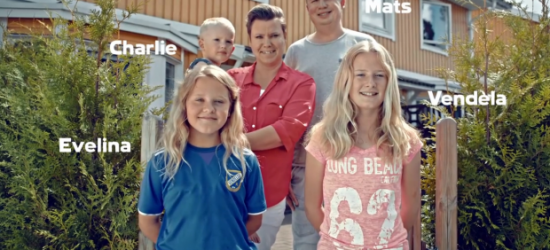 A Swedish family has shown just how quickly an organic diet change can rid the body of pesticides.
In a fortnight-long experiment, the family of five – parents Anette and Mats, and kids Vendela, Evelina and Charlie – swapped their conventional diet for an organic one and found that just two weeks of eating an organic diet managed to rid their bodies of most traces of pesticides.
The video explaining the experiment, which was conducted by Swedish supermarket Coop and the Swedish Environmental Research Institute, has been viewed more than a million times on YouTube.
Before starting the diet, mother Anette explained that she did not normally buy organic food for the household.
"It costs more than conventional food and we're a big family," she said.
The researchers measured the levels of plant growth regulators chlormequat chloride, mepiquat, 3-PBA and cleaning agent TCP in urine samples taken from each family member before and after their two weeks of organic eating.
Before the experiment, middle child Evelina's urine was showing nearly five nanograms of chlormequat chloride per millilitre. After eating only organic foods for two weeks, the chemical was unable to be detected in her sample.
The most profound effects were found in toddler Charlie's samples. Despite his urine before the experiment showing high levels of all four of the chemicals, after the experiment none of the substances were detected.
Posted by
GCOFM
| 0

comments