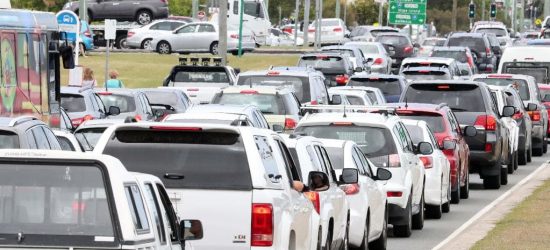 Motorists in almost every suburb on the Gold Coast will can expect traffic changes before and during the 2018 Commonwealth Games from around the end of March to mid-April.
Visitors to the markets can plan their visit around road closures that will be in place during the event – just make plenty of time, and know the current road closures.
After a very productive meeting with the wonderfully-supportive Miami State High School administration, we have ensured that our unique Organic Market will be business as usual during the disruption called the Commonwealth Games.
The Market will be held up in our wet weather option, amongst the school buildings, for the 2 Sundays-  8th April and the 15th April.. As you drive through the front gate, instead of us setting up our Market on the oval to the right, we are now setting up in the school to the left.
OUR ORGANIC MARKET IS ALWAYS OPEN EVERY SUNDAY FROM 6.00-11.30AM.
The Gold Coast Bulletin has compiled a list of roads that will be affected during this year's event.
view list of closures on the Gold Coast Bulletin
Posted by
GCOFM
| 0

comments